Thinking of visiting NVCC for the first time? Here are a few useful tips to make your first visit as enjoyable as possible!
– Our Sunday morning worship typically lasts about an hour and features engaging worship, practical and relatable preaching from one of our pastors, and always includes an opportunity to respond to the day's message.
– Wear whatever makes you comfortable, no dress code here!
– When you arrive for church, park in the designated guest parking spots directly in front of our main entrance. If you need help finding a seat, finding the bathroom, or just need somebody to answer a question, we have volunteers stationed in our Welcome Center to help you with all of those questions.
– If you have children from birth through 3rd grade, we have Sunday morning kids programming available for them. We have three different age-appropriate environments where your children can learn about Jesus on their level. When you enter our church, follow the signs directing you to Kids Check-In and one of our volunteers will help you get your children registered and signed in.
New Vision Community Church is located at:
111 McDougal St.
Russellville, KY 42276
(If you're familiar with Russellville, that's just off the Bypass between 79 South and 68 West, on the hill next to Roys Barbeque.)
We keep it simple at New Vision; our goal is simply to teach people to live the Gospel Life. Gospel Life breaks down into three main components:
The Gospel Life in ME
The Gospel Life in the CHURCH
The Gospel Life in the WORLD
The gospel saves us, the gospel gathers us together, and the gospel sends us into the world with the greatest news this world has ever known.
For more information on what we believe as a church, click the link below.
Our Sunday Worship is an opportunity for people to come worship our Lord and Savior Jesus Christ together as one. Being in community together impacts lives and reminds us that we can't do life alone. We meet every Sunday at 11:00 am. Our gatherings usually last somewhere from 60-70 minutes and always include great music and a challenging yet easy to understand message from one of our pastors.
Wednesday Night Small Groups
On Wednesdays at 6:30 p.m. we have opportunities for everybody in the family to grow in their faith and spend time in community with other Christ followers. We have small group Bible studies for adults and a wonderful student ministry for your teenagers, as well as programming for children to learn how to follow Jesus on their level. We'd love for your family to join us this Wednesday!
GET INVOLVED AT NEW VISION
SMALL GROUPS
We believe Christians were designed to follow Christ in community. Adult Small Groups meet on Wednesday nights at 6:30 in the worship center. It's a great time to gather around a table and discuss the Bible and life in general with your friends. First time guests are always welcome.
In addition to Wednesday night, we have a Sunday morning small group for "empty nesters" which meets at 9:15 on Sundays at NVCC, as well as men's and women's small groups that meet throughout the month. See one of our pastors for more information on these other small group opportunities.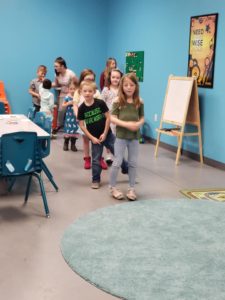 KIDS MINISTRY
On Sundays during worship, and on Wednesday nights during Adult Small Groups, we have separate small group learning environments for your kids.
On Sundays, we have nurseries for your babies and toddlers, plus a PreK-K class for our younger children. Our older kids participate in worship with the adults, but have interactive handouts to help them take notes from the sermon.
On Wednesday nights, we have classes from birth through middle school (at which point they join our student ministry.) Each class is taught in an age appropriate environment with age appropriate content, and at all times we have background checked volunteers teaching class, a secure registration/check-in system to make sure your kids are safe, and the most current, up to date kids curriculum out there to make sure your children have a great time learning about Jesus.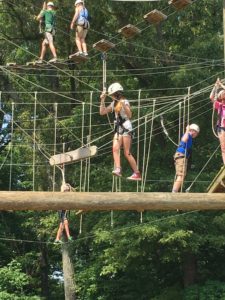 STUDENT MINISTRY
Our student ministry meets at 6:30 on Wednesday night in the youth room. At NVCC we believe in having a good time, so our students enjoy all kinds of silly games, events, and trips together.
But we also believe student ministry is about more than silly games and camp. Our goal is to grow the faith of our teenagers to the point that it's able to stand on it's own when they reach adulthood. Each week, our teenagers hear a short message from our Associate Pastor unpacking Scripture in a way they can understand that will challenge them and hopefully grow their faith.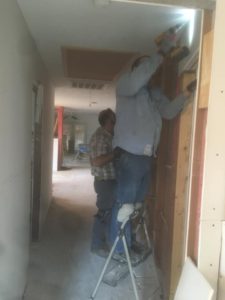 MISSIONS
God calls his followers to live the gospel life by going into this world with his gospel. We do this by going throughout our county, state, nation, and world to show and tell of Christ's love.
From local Halloween outreaches on the town square, to Hurricane rebuilding on the Gulf Coast, there are many ways for you to get involved in reaching our world with the gospel here at NVCC. Contact us to see what missions opportunities are currently available.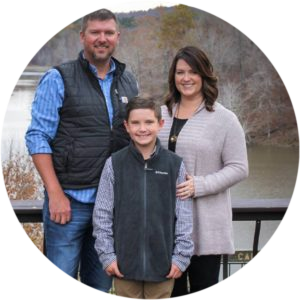 Brad Rogers is the founding pastor of New Vision Community Church. Brad grew up as a preacher's kid and has always loved being part of the local church. At the young age of nine Brad received Jesus Christ as his Lord and Savior and surrender to full time ministry at the age of fifteen. Brad served as youth pastor at two churches and lead pastor to four churches before planting New Vision Community Church. Brad has lived here in Logan County since 2001 and married his wife Jenny in 2004. Brad and Jenny were blessed with their son Luke in 2009. Spending time with family, the outdoors, mowing grass, diesel trucks and Ford Broncos are a few things Brad enjoys in his spare time. Pastor Brad is passionate about preaching the gospel and sharing the love of Jesus. People love his relevant and practical preaching that is full of humor as well.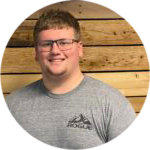 Luke Brown
Luke Brown is a Logan County native that grew up as a youth leader and deacons kid. Shortly after giving his life to Christ, Luke felt the call to ministry. Luke has been preaching to youth groups and churches since 2016. Luke served as our student intern during the summer of 2020 and stepped into the role of Student Pastor shortly after that. Luke is passionate about reaching students with the Gospel of Jesus. In his spare time Luke enjoys spending time with family and friends and completing strongman competitions.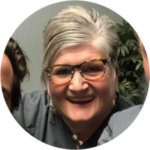 Sherry is a long time member at NVCC, she's the engine working behind the scenes to make sure all the day-to-day business of the church is taken care of. She's the one that makes sure bills are paid, curriculum is ordered, and you have coffee for Sunday morning, but her most difficult task by far is keeping our two pastors in line on a daily basis!
Give
Thank you for your interest in giving to New Vision Community Church. With online giving, you can make
a one-time contribution or set up recurring giving.
Make check payable to New Vision Community Church or NVCC.
Our office mailing address is:
New Vision Community Church
Connect
Let us know you are here by completing this connection form!
We want to pray for you! Let us know how we can pray for you this week!
Church is not a building, but a community of Christ followers. Join in on that community online through all our social media channels. View our live streamed worship, devotions, small group teaching, and more. Worship is streamed live at 11:00am on Sundays via our YouTube channel, and videos and other material is regularly shared via our Facebook page. Connect with us online